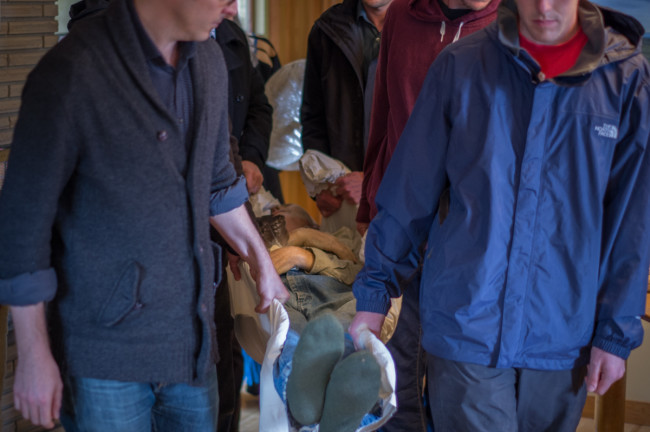 This is Kathleen Charpentier's story about the rituals I led with her family around the death and funeral of her husband, Richard Griebel.
I'm grateful to Kathleen for inviting me to be part of this journey, for her eloquent description of the process, and for her commitment to giving Richard a good death. It was the last great lesson he wished to give to his 4 children, and it was a beautiful one.
Thanks also, to Richard and Kathleen's nephew Andrew Walsh for the photos.
My husband Richard died of thyroid cancer at nine in the evening on Friday, May 16th, 2014.
He died in my arms, and I kissed his eyes shut. It was beautiful.
We never left Richard that night. About two in the morning, his brother Bob came, and his sister Rosemary and her husband Richard, and my son Mark, and my daughter Tess and I, we bathed the body and dressed Richard. It was a beautiful, beautiful night. There was a chorus of frogs coming through the window, and moonlight, and it was starry and beautiful.
About three o'clock everybody else went to bed, and I just laid beside Richard, and Tess curled up on the other side of me, and Ginger the cat curled in between us, and I laid with him and slept till about five in the morning. And then my new day started.
I have to back up a little bit here. A few weeks before Richard's death, Sarah came to talk with us. Richard toured her around our farm, and he showed her the Rock and the cows. She got a real feel for who Richard was, what he stood for and what we wanted.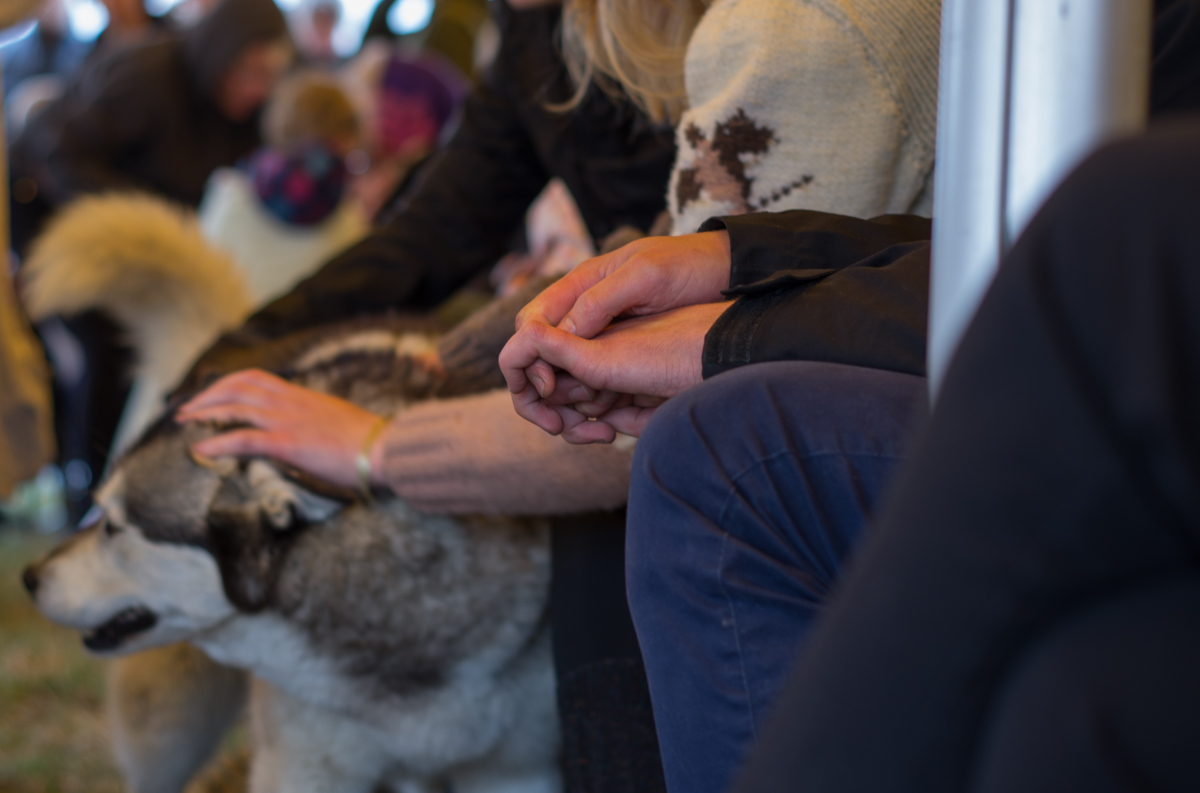 The Rock is our sacred ground on the farm. We gather there for poetry readings, we drink champagne at the Rock for Christmas, and my niece got married at the Rock. We knew we wanted to have a ceremony for Richard at the Rock, and I knew that as a family we could do that.
But Richard told me he also wanted to have a community ceremony, because he wanted to have the opportunity to say goodbye to his community, and for his community to say goodbye to him. And that, I did not know how I was going to conduct. I didn't know how I was going to be, whether I'd have the wherewithal. So when I connected with Sarah, I knew I'd found somebody who could conduct the community ceremony for me.
She helped me with so much more than that.
She gave me the information and the supplies I needed to care for the body. She helped my friends know how to help – as she says, it takes a village to bury someone. And everybody just took on these tasks. It was such a community-making thing that happened. People took on the tasks of getting chairs set up and then taken away again, someone else took care of setting up the sound system, my sister did big pots of flowers – everyone just looked after all the details.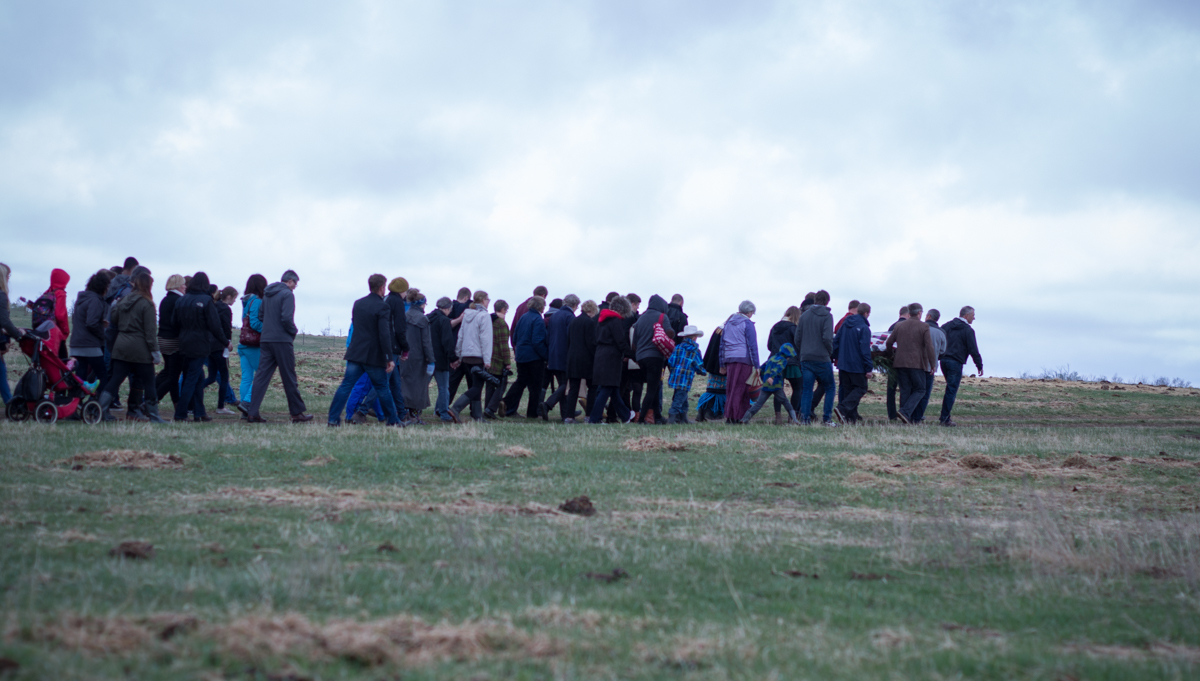 My son Ian and Richard's brother Bob built a – we called it the prairie canoe – for Richard's body. It was made out of poplar branches, and then they stacked spruce boughs on it, and then laid a bison hide over it, and we carried Richard to the Rock. It was beautiful to see Richard at the head, and the men coming in, flowing in and out and taking their turns bringing the body to the Rock.
Our friend Marjorie, who's First Nations, drummed for us – in his wishes, Richard said, "Kathy, make sure Marjorie drums at the Rock." And so Marjorie and my daughter Tess drummed behind Richard's body as we carried him in his canoe to the Rock. And there was a huge trail of people following behind, and we laid Richard's body on sawhorses in front of the Rock.
The ceremony was so thoughtfully put together, and I thank Sarah for that. Some of us had specifically thought about what we wanted to send with Richard in his canoe, and we spoke that, and then everybody else followed through, and there was a basket of sage, and we just took our time and said our goodbyes to Richard and tucked the sage in with the body. I could feel Richard's spirit with us.