Awakening the Archetype
of the Deathwalker
Activate the wisdom of your soul's calling
Make sense of your draw to support dying people and their families
Take your place in a lineage of soul-workers and ritual healers
Hello. I'm Sarah Kerr and I'm the founder of The Center for Sacred Deathcare, and I'd like to thank you for your interest in this course.
There's a pattern that tends to show up in people who are called to offer soul-centric deathcare. It has to do with heightened sensitivities, to spiritual realities, to the subtle realms and, really, to the dead. And there's also a kind of wordless soul calling, to be in service of dying people and their families.
This pattern is normal, it's natural, and it's healthy. You are not "too sensitive."
These sensitivities are a sign that there's a gift you carry, that's trying to come through you on behalf of the culture. But dominant mainstream culture doesn't understand what that gift is, or how to help you develop it.
That energy that's coming through is the archetypal energy of the deathwalker, trying to manifest. But it's hard to be a conduit for that energy, when there's no support. When there's no language or framework to give you an understanding of what's happening, when there are no social structures to help you develop it and then offer it.
This introductory course is really designed to affirm and validate your experiences, because they're important and they matter, even though this culture isn't equipped to really appreciate them. And also to help you understand how to give structure and direction to those experiences and that energy, so you can really land it, and stand in it, and be grounded in it, and be able to offer it in service to your community.
These teachings are really near and dear to my heart, it's been a big growth and learning process for me around this, and I hope that what I share here is helpful for you.
If you're curious about sacred deathcare, this short, self-study course is the place to start.
$99 CAD / ~ $73 USD
Are you called to sacred deathcare in a way you just can't explain?
If you're drawn to support dying people and their families, you may be attuned to spiritual energies, or perhaps you've had mystical experiences around death or dead people.
Maybe you just know that there's more to life —and death— than can be seen, measured, or explained.
Dominant culture doesn't value intuition and spiritual awareness. When you're sensitive to subtle dynamics around death and loss, it can be hard to know how to use these gifts to help people.
If we're going to collectively restore the practices of sacred deathcare, we need to validate and support the gifts of people like you, people who carry the energy of the deathwalker archetype.
Signs the deathwalker archetype may be active in you:
You're feeling a pull that's hard to put words to. You have a subtle but persistent sense that death is part of your life's work, even if you don't know what that looks like.
You're drawn to the spiritual and energetic aspects of death, rather than the medical and logistical. You're interested in transformation, rather than information.
You're connected to realms beyond the physical and you're attuned to what happens as we cross the veil.
You may have been undone and re-made by a big death in your own life. Now you want to help others walk this path of transformative healing.
Your heart breaks at the suffering that can come with a purely physical approach to death. You want to be part of bringing a wider spiritual perspective to the experience.
These are indications that the deathwalker archetype is alive inside you, and that it's yearning to be met, validated, and expressed in service of your community.
This archetypal energy is hard to carry on your own.
It can be lonely and confusing to embody the deathwalker archetype in a culture that doesn't validate it.
It's challenging to stay true to what you know (let alone deepen and develop it) when your soul's truths aren't reflected back by those around you.
If you don't have a deeper body of teachings to lean into, it's difficult to fully trust your intuition and experiences. It might even feel like you're just making things up.
Without elders and guides who are a few steps ahead of you, and peers to share the learning journey with, it's hard to know how to be with this part of yourself.
If you sometimes feel too unconventional for the people around you, you're not the problem. The problem is a culture that doesn't know how to welcome the healing gifts you carry.
Make sense of what's coming through you.
If this energy is alive in you, you've likely tried to find a way to manifest it.
You may have training, or interest, in energy medicine, shamanism, animism, reiki, psychopomp work, or other non-physical healing practices.
Perhaps you've taken part in a mystery school, and earth medicine training, or followed a priestess path.
Maybe you've even done a death doula training, but you still haven't found the right structure for bringing your unique gift to the world.
The archetype of the deathwalker is related to the archetypes of the shaman, the doula/midwife, and the priest/priestess, but it carries its own specific medicine and has its own unique path of expression.
Activate the wisdom of your soul's calling.
When you can make sense of what you're experiencing, the healing gift you carry for the world will begin to take shape.
This course will give structure and direction to the deathwalker energy stirring inside you.
You'll find language and affirmation for what you've been feeling, but haven't been able to articulate.
You'll understand the nature, characteristics, and qualities of the deathwalker archetype, and its role in healing.
You'll learn about how the archetype expresses itself, through people like you, on behalf of your community.
You'll identify the ways and reasons that this healing wisdom isn't (yet) validated or supported in Western culture.
You'll discover the steps for deepening and developing this soul-gift, in a community of peers and colleagues.
As you recognize and understand your medicine, your soul's calling will guide you on your unique path of healing, learning, and service.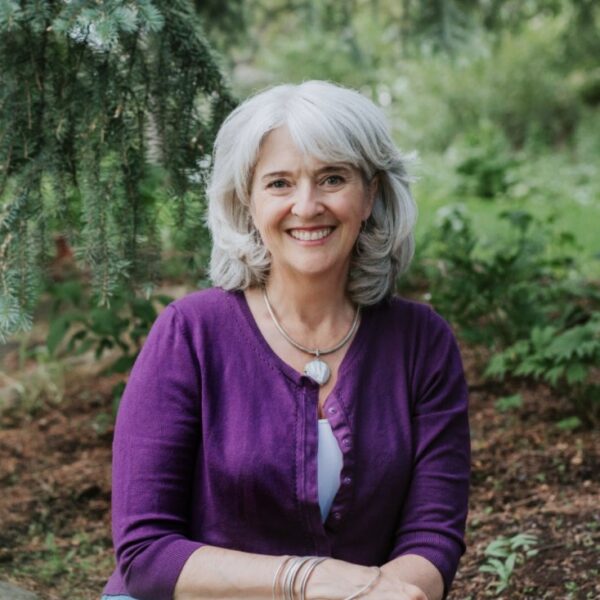 ABOUT YOUR INSTRUCTOR
Dr. Sarah Kerr, PhD
I've been a ritual healing practitioner, death doula, and trainer since 2012. I have a doctorate in Transformative Learning and I've been a student of spiritual and systemic healing practices for almost three decades.
My clients and students understand that death and loss are important parts of their spiritual journey, but they don't have a spiritual map to guide them through these experiences. I bring a map rooted in energy medicine, systems thinking, sacred sciences and ancient wisdom traditions.
I'm honoured to share what I've learned from my teachers, clients, and direct experience. I hope this course is helpful to you as you deepen your sacred deathcare skills.
When your mystical experiences around death are affirmed, something magical happens. You'll realize that the ways you may have felt too big, or too sensitive, or too strange for the people around you are actually your superpowers.
As you connect with people who see death, dying, and dead people in the same way you do, you'll feel like you've come home.
The Awakening the Archetype of the Deathwalker course is the place to start if you feel a soul-calling to offer sacred deathcare in your family or community.
$99 CAD (~$73 USD)
The class includes 2.5 hrs of pre-recorded teaching and Q&A. All material is available as closed caption videos.
As there are no assignments or evaluation, this is not a certification program. Participants will receive a Certificate of Completion, suitable for submission for CE's or CEU's (licensure dependent.)
Student Reviews
Wisdom and practical skill-building
Sarah's class was an amazing experience, containing tremendous depth and breadth of wisdom and practical skill-building. Thank you for sharing your knowledge with us!
Amazing, positive, specific, detailed, practical information
This class, this wealth of information, it felt like a cornucopia, just overflowing with amazing, positive, specific, detailed, practical information. I feel like it answered all the questions I had, and even ones I didn't have. It just opened up my mind to so many more possibilities. Yes, I have more questions, but that's a good thing. It was excellent, and Sarah is a wonderful teacher.
Academic and shamanic at the same time
Thank you for being both academic and shamanic at the same time- that is your gift! I really felt you were so articulate and heart-centered, it was amazing to me! Thank you for helping me really relax even deeper and with more clarity in my medicines.
Compared to other end-of-life doula trainings
I have been dabbling in end-of-life doula trainings and you are the most enthusiastic, real person I have yet to encounter. Keep up the good work and I look forward to taking your other courses.
A fundamental teacher for me
Thanks, Sarah. You have been and continue to be a fundamental teacher to me through your work and sharing. Thank you from the bottom of my heart.
I'm leaving with lots more confidence
I'm leaving this class with confidence – a lot more confidence. I've been waiting since I was 5 to actually be able to talk to people about death, people who don't shy away. Usually I can feel their energy moving away from me, and I haven't had that today. And that's the first time. Even at funerals, It's very, very rare. Even with other spiritual practitioners that don't deal with death; they deal with life and they have a hard time talking about death. The only other group that I've ever been able to communicate and to find the pure joy surrounding death is with animals. So I am beyond grateful for this class.
Thank you.
Come on in, let's explore this together
Sarah is very talented and inspired and brings a very vast body of knowledge into a form that you can dive into, and understand in a an easy way. But she's not definitive. She's pulling you in. She's got lots of expertise, but she's not the be-all, end-all. She's saying, "Come on in. Let's explore this together. I'll be your leader." But she's not saying, 'I'm all of it. I know everything." Which is—it's inspired— because she's trying to create a collective consciousness around this space and this community.
Sacred and soulful connection to the mysteries of life and death
I recently watched Sarah's course 'Awakening the archetype of the Deathwalker' and there is something magical about the space that Sarah creates. Even though I was unable to make the live call, I most certainly felt connected to the field of containment that she created with the group.
There are few people in the current circles of the death community that bring pause and contemplation to a group field and I am grateful to experience that with Sarah's course. I am inspired and cracked open to something more soulful and more alive in death. Sarah is authentic in her language and action.
The sacred, soulful and connected ways to the mysteries of life and death through the lens of an ancient newness are present in Sarah's ways of teaching.