The Soul's Journey
An Online Course
Understanding the spiritual geography of death and loss
Practical maps for death doulas, end-of-life practitioners, and ordinary mortals
Perspectives from nature-based spirituality and modern consciousness research
Hi. I'm Sarah Kerr, and I've been in practice as a death doula since 2012.
My clients know that some aspect of who we are lives on after the death of our physical bodies. And they know that death is just another step in our soul's larger evolutionary journey. They want to meet death in a sacred way. But they struggle, because the mainstream, medicalized approach doesn't teach us how to die—or how to help someone we love die, or how to grieve a death—in a way that reflects those deeper spiritual values.
The Western worldview just doesn't acknowledge the soul-aspects of the dying process. And if that materialist map of death is the only one we have, we won't find the soul-healing we're looking for.
That's where this course comes in. It steps beyond the limitations of the materialist Western perspective. It offers spiritual and energetic maps of each stage in the dying and grieving process.
These maps help dying people and their families to orient themselves, and to understand what's happening—at a soul-level. Things that were overwhelming or confusing through a limited Western lens, suddenly make sense and are manageable, because they have a larger, more complete framework to hold them in.
When you understand the larger archetypal dynamics of death and loss, you can collaborate with those forces. You can lean into the innate wisdom of the dying process and help people find the soul-healing they need.
The maps in this course are at the heart of my work with dying people and their families. I share them with my clients all the time.
I hope they're helpful for you, and for those you support.
This three-module video program offers easily applicable tools for dying people and their families.
$299 CAD / ~ $220 USD
Death Is Hard
If you've supported family members, friends, or clients through death, you know how hard it can be. It's harder still, if you don't have a clear understanding of the soul's larger journey through the process.
Things are always more difficult when you don't know what's happening.
You may have an intuitive sense that:
Some aspect of who we are continues on after the body dies
Healing can transcend linear time and physical space
Death is both an ending and a beginning
Transformative loss is part of our soul's larger evolutionary journey
In dominant culture, we're often not supported to meet death in ways that honour these beliefs and values.
Ignoring or denying these soul-aspects of death causes enormous heartache and suffering, for dying people, and for those who love them.
It's harder with an incomplete map
The medical model of death primarily acknowledges what's happening in the physical dimension: it works with the parts of life that can be seen and measured.
If you want to offer whole-person (and whole-community) support around death, you need a spiritual model that supports the soul's journey as deeply as the medical model supports the body's journey.
You need a more complete map.
With a better map, more healing is possible
When you learn to recognize and understand the very real soul-transformations that happen at the end of life, you can develop healing principles and practices to meet them. You can help reduce suffering for dying people and their families.
As you discover a map of death, dying, and being dead that's more complete than the one offered by the dominant medical model, you will learn to align with the archetypal wisdom of the dying process, and to collaborate with the larger spiritual forces guiding the experience.
Find the skills and confidence to be a better guide
If you're called to offer soul-centric support to dying people and their families, the maps in this course will help you to:
Explain the mystical experiences that happen around death, in clear and accessible language
Support the living as they prepare for, or heal from, the death of a loved one
Counsel a dying person about how their soul separates from their body, crosses the river, and begins the next phase of its journey
Help people make meaning of difficult experiences (including suicide, sudden death, pregnancy loss, and dementia) so that the unbearable can become more bearable
Deepen your own transformation
Developing the skills of sacred deathcare is about transformation, not information.
As you deepen your relationship with the archetypal processes described in these maps, you'll become a different person.
You'll come to trust your own mystical experiences and intuitive intelligence
You'll begin to embody these energetic patterns in the structures of your medicine body
You'll form deeper collaborative relationships with the larger archetypal powers
You'll be able to hold a sacred healing space in which the bereaved, the dying and the dead can heal, learn, and grow.
When we're able to connect with each other, and with the larger healing powers, we can rely on that energy and wisdom to support us in difficult times.​
Crossing the Veil
A ritual map of death and bereavement
What happens, for the dying person and their loved ones, immediately before, during, and after the last breath.
A nuanced map of the energetic and spiritual dynamics occurring as the soul and body separate
Approachable and pragmatic language for explaining this process to people of diverse spiritual perspectives
Ritual tools to support the dying person, and those who love them, at each stage of the transition
Grief and Loss as Initiation
An archetypal map of loss and transformation
What happens, for the living, as we a navigate the grief of a loved one's illness and death.
A coherent spiritual framework for the soul's experience of transformative loss
Guidance for what to expect at each stage of the process, and how to heal through it
Applicable tools for helping people meet loss as part of our larger, unfolding spiritual journey
What Happens After We Die?
A down-to-earth map of life, death, and beyond
What happens, for the dying/dead person, after they leave their physical body.
A comprehensive map of the soul's evolution, lifetime after lifetime
Practical, non-metaphorical ways to understand the mystical experiences around death and dead people
Accessible explanations for what these experiences are, what they mean, and how to work with them in service of healing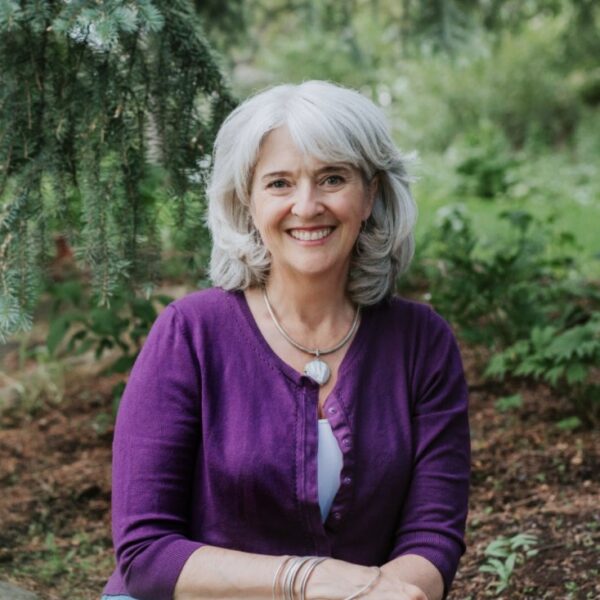 ABOUT YOUR INSTRUCTOR
Sarah Kerr PhD
I've been a ritual healing practitioner, death doula, and trainer since 2012. I have a doctorate in Transformative Learning and I've been a student of spiritual and systemic healing practices for almost three decades.
My clients and students understand that death and loss are important parts of their spiritual journey, but they don't have a spiritual map to guide them through these experiences. I bring a map rooted in energy medicine, systems thinking, sacred sciences and ancient wisdom traditions.
I train death doulas and other end-of-life professionals in a comprehensive healing methodology that aligns with deep patterns in the archetypal structure of the dying process.
I'm honoured to share what I've learned from my teachers, clients, and direct experience. I hope this course is helpful to you as you deepen your soul-centric deathcare skills.
About The Course
Course Materials

The course includes pre-recorded teaching and Q&A's. All material is available as closed caption videos.
Completion Certificate and Continuing Education Credits
As there are no assignments or evaluation, this is not a certification program. Participants will, however, receive a formal Certificate of Completion for 7.5 teaching contact hours, suitable for submission for CE's or CEU's (licensure dependent.)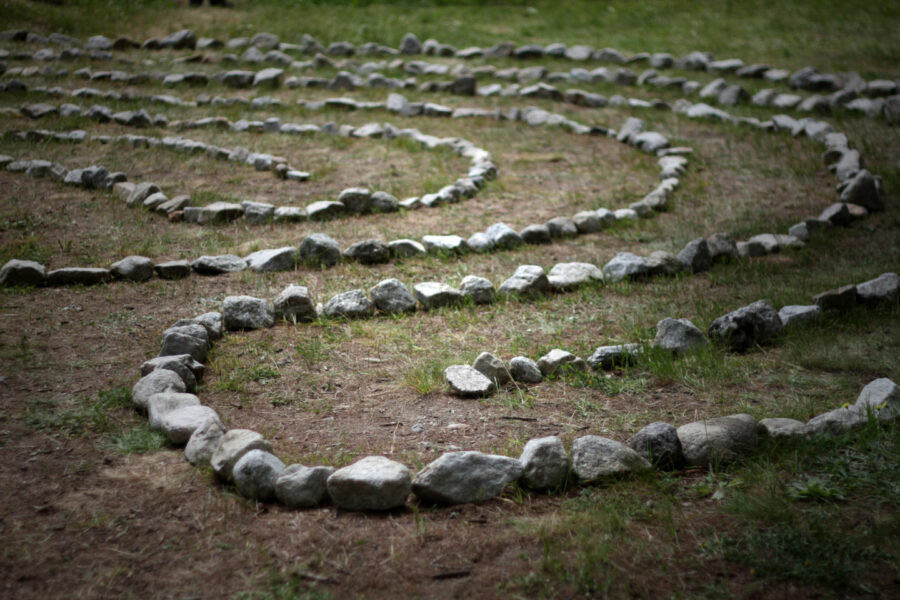 Student Reviews
Compelling maps and straightforward, clear, organized teachings
Extraordinary!! I find your transformational maps compelling, as well as validating of my own experiences. I listened to this some months after the class, and it was worth every minute and every penny. Very grateful for Sarah's straightforward, clear, organized teachings of these "non-ordinary but normal" experiences, as well as for the teacher/student energetic bubble that was created, and thoughtful questions and comments by participants.
Many thanks.
With this course, I am doing my own work, so I can better serve others in the future
I am working my way through the modules of this course and it is changing the way I live. It's changing the way I'm grieving, and how I will someday help others experience their grief. I am learning through first-hand experience what it feels like to hold space for these difficult conversations, to be okay with silence, and welcome the tears. And with this course, I am doing my own work, so I can better serve others in the future. The specific phrases, timing and bigger picture behind the conversations to have with someone suffering will stay with me.
I look forward to completing the course, it's fantastic.
It validated my own inexplicable experiences
Sarah's "What Happens After We Die" seminar validated many profound and inexplicable experiences I've had throughout my life. She presented terminology for specific types of incidences and recommended books by credible authorities that will enable me to learn more about documented occurrences. A great foundation and roadmap for learning.
I've taken every class Sarah offers
I'm grateful for this beautiful class on rituals and dying from Sarah Kerr. I've taken every class that Sarah offers. What I always take away, besides her treasure trove of knowledge about energy and tools for practice, is the immense channel of love she brings, and the spiritual nourishment she offers so graciously, for the living as well as the dying.
Guidance with peace, acceptance and serenity
I recently took Sarah's "What Happens After We Die" class. It was incredible. Sarah is brilliant and enlightened. If you have questions or fears about death, or if someone in your life is dying, Sarah and/or her teachings will guide you through the process with peace, acceptance and serenity.
A balance between explanatory and practical learning
Sarah's class, "Grief and Loss as Initiation" was engaging even when watched as a recording and the necessary balance between explanatory and practical learning. I love how Sarah leads with curiosity, humble knowing, and deep expansive presence. Many thanks, and I look forward to learning more with Sarah!
A cross cultural exploration of the death journey
I just attended Sarah's Crossing the Veil course, what a beautiful experience. Sarah's teaching encourages cross-cultural exploration of the death journey and asks us to examine how western culture has forgotten that death is part of life. We examined the richness of connection to ancestors, and the healing that is nurtured through participation with death. I highly recommend Sarah's courses and intend to enroll often.
Thank-you Sarah, for sharing your gifts.
A unique way of explaining how and why
I took the "Crossing the Veil" course, and it was excellent! Sarah has a unique way of explaining how and why it's important to share a holistic approach to death and how to hold sacred space for the dying and those left behind. The stories shared explained the importance of embracing transformative life learning opportunities to better understand and guide people of all ages through the dying process. Thank you, Sarah, for sharing this gift!
A steady handrail, a trustworthy guide
I just attended Sarah Kerr's remarkable online course "Grief and Loss as Initiation." Sarah holds a deeply resonant space, and has created a structure that maps the journey through ANY challenging event in our lives in a profoundly helpful way. Her work is a steady handrail, a trustworthy guide, and a wise, compassionate and powerful torch to light dark passages. Thank you so much Sarah, for the incredible gift your work is in this world.
From a fledgling doula
Sarah's course opened up new paths of understanding that will undoubtedly prove useful to this fledgling doula. It's one thing to present the material, it's another to intuitively interpret it for individual students to help guide them on their path. That's Sarah's gift.
A useful tool for working with clients
Sarah's "Grief and Loss as Initiation" was an excellent class! I came away with a broadened view and a useful tool for working with clients. Sarah is great, she's personable and so ready to help us all learn. Looking forward to taking more classes with Sarah.
I will be revisiting this course.
Thank you for this soulful presentation. I felt wrapped in rituals and sensed the comfort it could bring to others. I liked the reminder of consolation, taking time to be with yearly anniversaries. I will be revisiting this course.
Curious to Learn More? Get a Free Preview Now!
Preview the course and watch an introductory video for each map
OR