Subtle Energy Practices for Death Doulas
An Online Course
Stabilize your energies and emotions so you can hold space for death and loss.
Connect and collaborate with the healing forces in the field.
My name is Sarah Kerr, and I'm the founder of The Center for Sacred Death Care.
I'm excited to share with you here today a bit about this course on Subtle Energy Principles for Sacred Death Care. If you're drawn to support dying, grieving people and their families, you may be attuned to a kind of extra level of information in the field – the subtle sensitivity to spiritual and energetic dynamics that maybe some people around you aren't so sensitive to. In Western Culture, that sensitivity to non physical reality isn't valued. In fact, it's often seen as a failing more than a gift, but is actually a really valuable skill if you're working with dying and grieving people because death is the separation of our physical and non-physical selves. We need people who have the skills to attend, attune to, track and support what's happening at the non-physical level.
Like lots of other parts of being human, we don't come in knowing how to work with this talent. If you're an artist, you go to art school. If you're an athlete, you get a coach and a trainer to support that development. If you're someone who is gifted in this way, we don't have a lot of models for how to deepen and develop it, so it can be of use to the community. It's not some deep esoteric mystery. These are practical, pragmatic, learnable skills.
The first level is, to learn how to keep your own energy body strong, clear, grounded and healthy so that you don't get knocked off by what's happening and what's around you so that you can be in service to other people. Put your own mask on before you help your neighbor, better do that.
Once you have that, then the next level is, using your powers for good. How do you develop these skills so you can use them to support and facilitate healing? This course provides an energetic framework for working with the dynamics of death and loss from an awareness of those subtle energies. I draw on my own experience as a Death Doula and Ritual Healing Practitioner, as well as the many, many clients I've worked with and also from decades of study, ritual, energy medicine, and other spiritual healing modalities.
We'll cover a few things, many things. These are some of them:
We'll talk about how to configure your own energy body so you can stay present when you're helping other people. We'll talk about what to do if you get knocked off a bit, if the grief or the intensity of the space makes you lose your center. How do you come back so you can stay present and continue to serve?
We'll talk about the energetic contracts that we make with those we support and how to make them consciously rather than unconsciously because they're there. How do you do it so it serves you and serves the people you're supporting?
And then finally, we'll talk about techniques for holding ritual space by attending to the energetic architecture of the ritual container.
These are really important skills I use all the time in my work and I hope they're helpful for you.
Learn to energetically support dying and grieving people.
$149 CAD / ~ $110 USD
If you're called to sacred deathcare, you're likely sensitive to subtle energies and non-physical realities. But you may not know how to manage or use the information you have access to.
As a teacher and mentor, I see this a lot.
You may get somatic, intuitive, emotional, or energetic "hits," and not know if you can trust them.
A student questioned the images and insights that arose as she was facilitating a ceremony for the death of a friend's dog. "How do I know if this is real, or if I'm just making it up?" she wondered.
You may have access to more information than your professional training gave you skills to navigate.
A chaplain, who experienced vivid visitations from patients as they were taking their last breath, needed support with setting boundaries for these interactions. He told me, "This definitely never came up in any of my training."
You may feel deeply, and have trouble differentiating your energy and your emotions from other people's.
A death doula struggled to maintain compassionate neutrality with a client who reminded her of her own grandmother. "I can't do my job if I can't stop crying," she explained.
You may receive communications from the other side, and not know what to do with them
A hospice director reached out because she was getting spontaneous transmissions for families, from patients who had died. She asked me, "What's the appropriate and ethical way to deal with this?"
You may have experiences with dead people that are as real as experiences with live people
A funeral director came for help clearing the embalming room after each person she worked on. "It's hard to focus on one person," she said, "When there's still energy here from the person before."
Most people have never been taught how to work with subtle energy.
There are foundational organizing principles and effective practices for keeping energy clear and balanced.
Once you learn these principles and practices, your life will get easier, and you'll be better able to serve the people you work with.
This course teaches you how to work with the energetic dynamics of dying, death, and dead people.
Learn skills for collaborating with the spiritual energies of death and loss, and practical tools to help your friends, family, and clients.
Prevent Overwhelm
Discover practices for staying grounded in spiritually and emotionally intense situations.
Feel Empowered
Learn to configure your energy body so you can stay present with deeply grieving people.
Cultivate Stability
Be confident regaining presence if grief causes you to lose focus on those you're supporting.
Unravel Entanglements
Clarify the conscious and unconscious energetic contracts you make with clients and patients.
Develop New Skills
Find techniques for establishing, amplifying, and holding a strong healing container.
Connect with Others
Hear stories from other people who are attuned and sensitive to non-physical realities.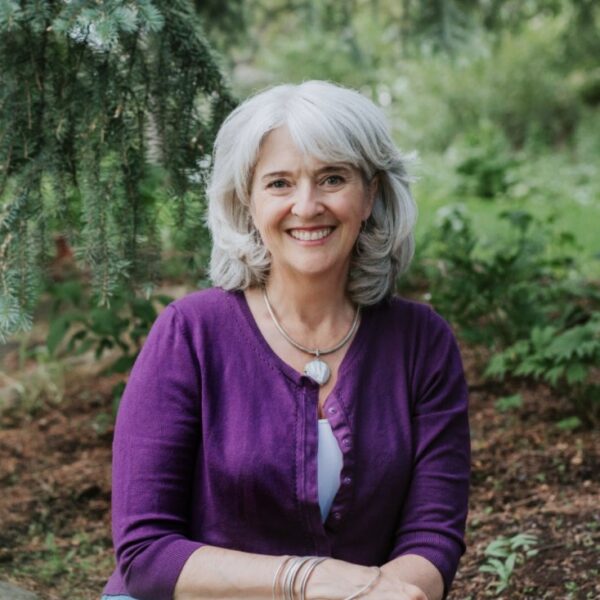 ABOUT YOUR INSTRUCTOR
Sarah Kerr PhD
I've been a ritual healing practitioner, death doula, and trainer since 2012. I have a doctorate in Transformative Learning and I've been a student of spiritual and systemic healing practices for almost three decades.
My clients and students understand that death and loss are important parts of their spiritual journey, but they don't have a spiritual map to guide them through these experiences. I bring a map rooted in energy medicine, systems thinking, sacred sciences and ancient wisdom traditions.
I train death doulas and other end-of-life professionals in a comprehensive healing methodology that aligns with deep patterns in the archetypal structure of the dying process.
I'm honoured to share what I've learned from my teachers, clients, and direct experience. I hope this course is helpful to you as you deepen your soul-centric deathcare skills.
How it Works
This class includes 2.5 hrs of pre-recorded teaching and Q&A.
All material is available as closed caption videos.
As there are no assignments or evaluation, this is not a certification program. Participants will receive a Certificate of Completion, suitable for submission for CE's or CEU's (licensure dependent.)
Student Reviews
Your passion made me feel passionate, too
I like that you delivered your teaching with passion. Your passion and your love for what you do made me feel passionate too, and gave me a drive to want to do this work in the world. I want to help carry that passion forward.
Complex things become simple and clear
Sarah makes complex things simple and clear; her excellent teaching style made it all really useful and interesting. I learned about so many ways that you could be helpful for people who are dying and their families, and I really got a lot out of the course.
Sarah's passion comes through in her teaching
Sarah is a very passionate person and it comes through in her teaching. When you can see the instructor truly loves what they're doing it's so much easier to gather the information from it.
It's amazing to learn from you
What I love about you as a teacher, Sarah, is that you're completely without ego; you're confident but very humble. I can just see with your clients, that you really meet them, that you're the nexus point for sharing information with them.
It's amazing for me just to see how you communicate, and to learn from you, I've taken away a lot. Many thanks.
A powerful, transformative experience
Sarah thinks in ritual; it's just the way her mind works. She can make the weaving. She takes elements that people feel and express, and she brings them together and makes this artifact which becomes the ritual, and it's a powerful, transformative experience.
A fundamental teacher for me
Thanks, Sarah. You have been and continue to be a fundamental teacher to me through your work and sharing. Thank you from the bottom of my heart.
Broaden your knowledge | Deepen your skills | Grow your confidence
Register Now